Pin It
I have always loved learning something new. I try to read, listen to, watch for anything everyday that will teach me something that I didn't know before. Taking classes or courses are fun for me. Considering them almost a hobby but that hobby can become very expensive after a while!
Then a friend told me about
this
site. It is called Coursera. They have a continual selection of university or college classes that ANYONE can take!!! That is just up my alley. The BEST part is that they are FREE! All FREE!!
62

Universities Have Partnered With Coursera
As a student, you do not have to live in the United States. You can live anywhere in the world. The only requirements are an internet connection, your time and your desire to learn. These free classes do not count towards a degree and you will not earn 'credits' but you do receive a 'Statement of Accomplishment' certificate after you successfully complete a course.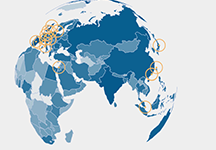 Once I browsed through the available classes, I chose a few that interested me but also did not overlap. Working and running a household take up quite a bit of my time, not to mention my love for crafting. So far I have chosen four classes that run consecutively until the middle of July. Each class is unique in terms of length, workload, professors and schools.
I am currently taking the class "Aboriginal Worldviews and Education" through the University of Toronto. Amazingly there are 21, 392 people taking this class. Yes, 21,392!!!! The discussion forums take up a lot of my time as I find reading everyone's posts from all over the world to be extremely interesting. The class has been such a positive learning experience and I am enjoying it immensely. This class ends on Monday and my next class starts a week later. I can't wait!
If you love learning new things, take a peek at the website. You might be surprised at what classes they offer. I am having a BLAST! If you do sign up for a class, let me know. I would love to hear what you are taking. Enjoy and remember to give your loved ones a hug!