Pin It
Since I wanted to wish everyone a Happy Valentine's Day yesterday, I chose today for Three Pin Thursday.
I am been viewing some embroidery links. I haven't embroidered for a while but after surfing through Pinterest the other night, I think I will have to take it up again.
First up, this one is just PERFECT for my Mom whose cat, "Blossom" always fights for the only recliner in the living room.
Next up, something that I am just going to have to try this summer! Num, num ..... homemade fudgesicles!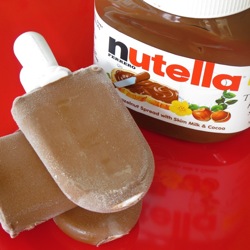 and because I am thinking of summer ...... isn't this just the perfect solution to a tree stump in the yard? We have a few tree stumps around here ..... I think I just found a new summer project!

What a fun idea!! I can just picture our back forest filled with little fairy houses.
Happy pinning and remember to give your loved ones a hug!